Choose Between Adjustable & Fixed Rates
Refinancing your home loan may give you the benefits of lowering monthly payments, building up your home equity, paying off your mortgage sooner or even accessing additional cash for other purchases. You'll have mortgage loan options arranged to exceed your expectations.
NBKC consistently provides exceptional customer experience. Along with their competitive mortgage rates, they fund FHA, VA, jumbo loans and conventional loans in all 50 states. NBKC Bank is a full-service, FDIC insured bank and an approved Fannie Mae and Freddie Mac lender. They offer an easy and efficient online application process, customized loan options, the lowest possible rates, ultra-low closing costs and there are no hidden fees.

NPEA members receive a discounted lender fee of $475! That's a $200 saving!
Refinance Loans:
Reduce monthly interest payments
Cash-out on your home equity to reduce debt
Change from an adjustable-rate home loan to a fixed-rate home loan
Consolidate debt into your mortgage
Pay off your mortgage sooner than the term of the loan
 Adjustable Rate Mortgage:
ARM mortgages have a fixed-interest rate of five years. An ARM loan may be the correct choice, if you plan on moving prior to the date that your fixed-rate ends. An ARM mortgage begins with a lower interest rate, which means your monthly payment will be more affordable and you could then qualify for a larger loan.
Fixed-Rate Loan:
NBKC offers fixed mortgage rates for 10, 15, 20, 25, and 30-year terms. Interest rate remains the same throughout the loan and loan payments are not affected by inflation or fluctuating interest rates.
The 30 year fixed mortgage is perfect for those looking to stay in their home for the long run. Many buyers choose a 30-year, fixed-rate mortgage from NBKC over a 10, 15, 20, or 25-year mortgage because it provides a lower monthly payment and potential savings on interest over time. If you plan to stay in your home for many years, the 30-year, fixed-rate mortgage is a great choice. Ultimately, the loan you choose will depend on your financial situation and other home ownership goals as well.
VA Loan:
VA Loans are available to veterans and those on active military duty. VA loans through NBKC have no lender or origination fees and they offer low competitive rates.
FHA Loan:
An FHA loan from NBKC is a good option for first-time home buyers or for those who may not qualify for conventional loan financing. With an FHA home loan you'll have down payments as low as 3.5% of the purchase price. Plus, NPEA members will save with a $475 discount on lender fees. There are also loan options for low-to-moderate incomes.
Which loan is right for you?
Adjustable Rate Mortgage
This mortgage loan helps lower your initial payment, which works well for first-time home buyers. It also lowers loan payments so members can enjoy 5 years with lower monthly payments and look forward to more savings!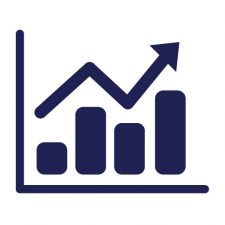 Fixed-Rate Loans
You have the option to choose a fixed mortgage rate for 10, 15, 20, 25, and 30-year terms. Interest rate remains the same throughout the loan. If you're looking to settle into your home for awhile or even engage in some home remodeling then a 30 year fixed loan will keep those monthly payments low without ever changing!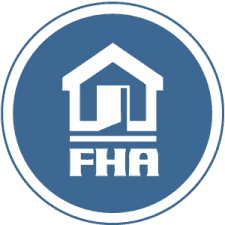 FHA Loan
Members can qualify easier for a loan or refinancing with an FHA loan. With an FHA loan you can pay off an existing mortgage (conventional, VA or FHA) or "cash-out" and use a portion of your home's equity to reduce debt or finance other purchases.